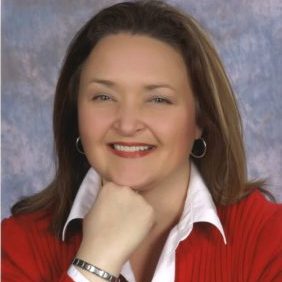 Dr. Kelly Garner, Owner
BIO
Dr. Kelly Garner graduated with a Bachelor of Music in Commercial Voice (Performance emphasis) from Belmont University in 1992. Within six months, she had signed an Exclusive Artist Contract with Nashville-based Gospel label, Diadem Records. After co-producing the project with Larry Day and Ben Tankard, the project was released and distributed nation-wide by Brentwood-Benson Distribution in 1995.
After touring extensively for several years, Kelly moved back to Nashville in 1998 to assume an Exclusive Staffwriting position with Niles Borop at Centergy Music Group until his retirement in 2003. After writing 111 songs, Kelly was able to see one of her songs, "I Stand Redeemed" be recorded by the group Legacy Five and quickly rise to #1 on the radio charts for two consecutive months in 2000. In 2001, the same song received a Dove Award nomination for Southern Gospel Recorded Song of the Year and also received BMI's most coveted nomination for Most Performed Gospel Song. After "I Stand Redeemed" found success, her catalog suddenly became active, with producers mining songs that had ironically been written previous to "I Stand Redeemed." Kelly also produced and appeared as a featured artist singing one of her original songs, "It's My Desire" on the AC Compilation CD for the motion picture "Left Behind II."
In 2001, Belmont University invited Kelly to join the Commercial Voice Faculty where she would spend the next five years teaching Commercial Voice, Country Styles and Phoenix. In 2006, Kelly was given an opportunity to build Big Dog Recording Studios and began Kelly Garner Productions, LLC. Over the next few years, she produced over 25 independent artists from all different genres and would have as many as 88 songs on the desk at one time.
In 2009, she also began a music publishing company, Yellow Tree Music Group, eventually employing 12 Exclusive writers and 18 Affiliated writers. Yellow Tree has now had over 100 songs cut by different artists in the Southern Gospel, Church Print, CCM, Worship and Country markets. The company has also had success in the radio market, most recently having the song "Forgive Myself" go to #4 on The Singing News chart.
Kelly also holds a Master of Arts degree in Music with a specialization in Jazz Studies from Middle Tennessee State University and completed a Doctor of Musical Arts degree in Jazz Voice Performance with a cognate in Music Technology from Frost School of Music at the University of Miami in 2014. Her dissertation is entitled "Vocal Recording Techniques for the Modern Digital Studio." She won six Student Downbeat Awards while pursuing her studies at Miami and is the author of a book for the National Association of Teachers of Singing organization entitled, "So You Want To Sing Country."
Happily back home, as Assistant Professor of Commercial Voice on the School of Music Faculty at Belmont University, she now lives in Franklin, TN with her St Bernard dog, Clarence, and continues to produce, publish, arrange, sing, write songs/publications and record.
Kelly K. Garner, D.M.A.
Assistant Professor, Commercial Voice
Director, Voxology
Wilson Music Building, Rm 205
School of Music
College of Visual & Performing Arts
Belmont University
1900 Belmont Blvd.
Nashville, TN 37212
[email protected]
615-460-8205
-
Author, So You Want To Sing Country (Rowman/Littlefield & NATS)
Arranger,
Soul4Worship.com
CEO/Producer, Kelly Garner Productions, LLC
Music Publisher
Yellow Tree Works/BMI
Yellow Tree Songs/ASCAP
Yellow Tree Tunes/SESAC
Garner House Music/BMI
K Garner Music/ASCAP
Owner, Big Dog Recording Studios
Director, Vox12 Vocal Ensemble
[email protected]
615-300-0305 cell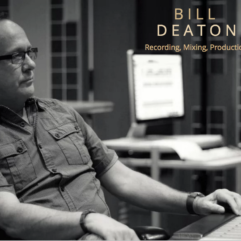 Bill Deaton, House Engineer/Mixer
Bill Deaton is a respected veteran of the music business, with a career spanning 30 years in production and engineering that includes working with artists such as Alan Jackson, Keith Urban, Bob Carlisle, Rebecca St. James, Johnny Cash, Bob Dylan, Amy Grant, and Michael W. Smith.
"I have spent many years in public relations through business and the music industry. The skills I have practiced give me great life experience with people and business. That insight does not come easily. It is born first out of a love for people, and the passion for creative arts and music from a very early age, and honed by years of hard work with top artists, producers, arrangers, musicians, and companies. This is my element." Bill Deaton 
Experience
Recording and Mixing Records 1981-2014
Bill has lent his creative skills to many of the top artists in Nashville over the last 30 years from Alan Jackson to Amy Grant and Bob Dylan. There are at least 15 Grammy Awards and nominations for artists on the specific albums he has worked on, CMA's for Alan Jackson, and lots of Dove Awards for many others in Christian Music, including Meredith Andrews' "How Great is the Love" in 2011.
Keith Urban, Bob Dylan, Crystal Aiken, Natalie Grant, Casting Crowns, Tammy Trent, Kelly Price, Ilonka, Twila Paris, Audio Adrenaline, Bob Carlisle, Rebecca St. James, Sandi Patti, Steve Green, Maura O'Connell, Steven Curtis Chapman, Noel Paul Stookey, Michael Crawford, Henry Lee Summer, Johnny Cash, Paul Overstreet, 4Him, Phil Keaggy, Pat Leonard, The Waiting, Angelo and Veronica, Chris Eaton, Graham Kendrick, Wayne Watson, Tracy Bird, Kim Boyce, Rachel Rachel, Vince Ebo, Rich Mullins, Margaret Becker, Duane Eddy, The Art of Noise, Out of the Grey, David Mullin, Paul Smith, Millie Jackson, Kainos, Ric Cua, Dino, Jim Glaser, Kathie Lee Gifford, Whiteheart, Kenneth Copeland, Al Denson, Phillips Craig & Dean, Aaron Jeffery, The Gaither Vocal Band, Donnie McClurkin, CeCe Winans, Shirley Caesar, Joy Williams, Superchick, NewSong, FuseBox, Nichole Norderman, Clay Crosse, Michelle Wright, John Schlitt, Reba and Dony McGuire, Exile, Wes King, Michael English, Avalon, and FFH. Movie soundtracks and trailers that include Legally Blond, Alias, Michael Keaton's Jack Frost, the Arnold Schwarzenegger/Danny Devito movie Twins, and Dennis Hopper/ Keifer Sutherland's Flashback, and Charlotte's Web.
President of ilonka Ministries 2010-Present
ilonka Ministries Counseling Center exists to provide Biblical, Christian counseling strate- gies to encourage people with a healthier life, mind, body and soul, through the love of Jesus Christ.
Owner of Record Company, Gambit Music Group 2004-2015
In 2004, Bill formed Gambit Music Group to provide a creative outlet for production, writing, and creative development abilities. He developed marketing strategies to promote his artists. Secured national and international record distribution and digital distribution.
Owner of Up Artist Development 2007-2014
Formed in 2007 and to focus attention in a more streamlined manner. UPAD, Up Artist Development, is a business providing record production and consultation in the music industry. UPAD continues to provide critical creative services for aspiring artists.
Film Scoring 2014
Wrote, programmed and scored the film 8 Days, a major human-trafficking film that premiered across the US August through September of 2014. Currently preparing for another film for 2015.
Radio Advertising and Marketing 2012
Provided radio, newspaper, and TV music and video content for the Thrivent Financial Girls Night Out and Woman Wise tour. Acquired artist endorsements for the tour.
Live Sound and Broadcast 1981-Present
Live concert mixing for Ilonka Ministries live music and speaking events. Worked on virtually every mixing desk. SSL, Neve, Harrison, Euphonics, API, Soundcraft, Roland. Recorded and mixed live bands for satellite broadcast and live recordings. Live recordings for Steven Curtis Chapman's "Show Hope" and "The Movement" with the band Caleb. Jars of Clay, Hanson, Derek Webb, Charlie Peacock with "Blood Water Mission" at The Ryman Auditorium. Frances Chan live and satellite events. Mixed live for the Dove Awards show and broadcast at the Opry House. Toured with Russ Taff FOH. Live event mixing with Girl's Night Out and Women Wise 2012. Produced the Michael W. Smith worship kickoff for the Gospel Music Association Immerse conference 2012, and recording the Steven Curtis Chapman Live Anniversary Event for Memorial Day 2013.
Professor of Recording Arts 2014
Adjunct instructor at Dark Horse Institute Engineering and Recording Arts School in Franklin, TN
Education
Cumberland College, Belmont College, Whitefield Theological (Honorary Doctorate of Music), Light University (Certification in Biblical Counseling under the American Association of Christian Counselors AACC 2013)
Next Steps...
Contact us today to get started on your next project!